STEP 1: EARN $1400 in instant credit
Choose any of the options below to start curating your kitchen suite.

STEP 2: REDEEM your $1400 instant credit
Choose a product from any category below.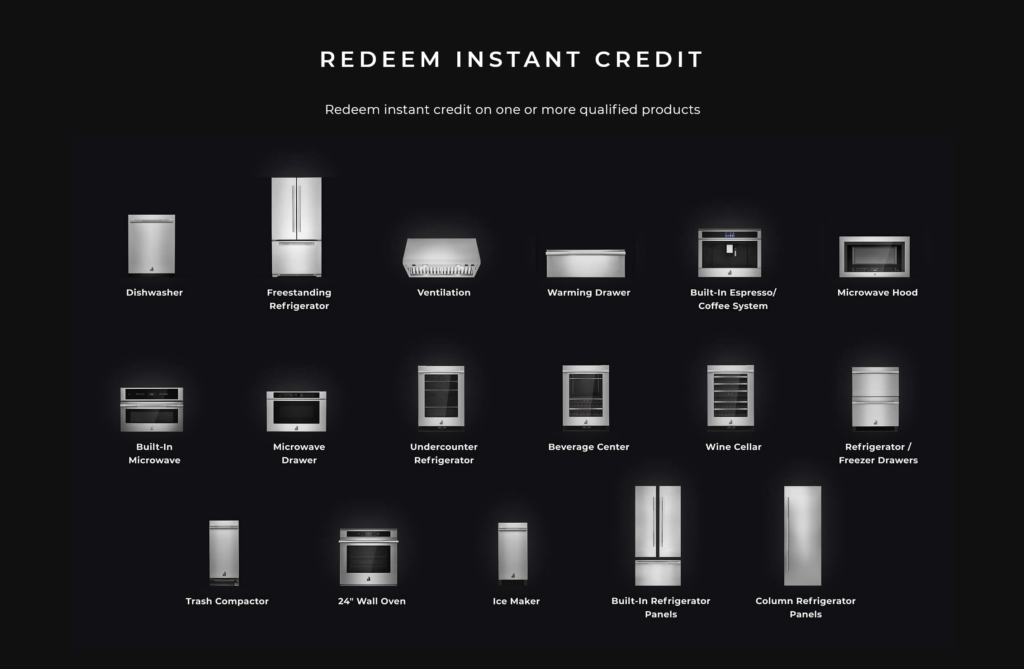 Detailed Models see the link below:
https://www.jennair.com/promotions.html
STEP 3: REPEAT step 1 to earn an additional $1400 instant credit
Continue creating your suite to double your instant credit.
Offer Valid January 1, 2022 – June 30, 2022
Detailed Link: